EFFICIENCY CREATES PROFIT
No matter what your business requirements:
we can analyse them, engineer them and simplify all your business processes.
Products and services
BUSINESS MODELS AND CLIENTS NEED
INCREASINGLY BETTER SERVICES.
WE AIM TO RESPOND
EFFECTIVELY AND QUICKLY
We optimize internal and external communication, organize business processes,
manage orders, customers, accounting, human resources and workflows,
all with a single platform to increase your profitability.
FLEXIBILITY
POWER
RELIABILITY
A UNIQUE ECOSYSTEM THAT GROWS WITH YOUR
COMPANY AND FACES THE MOST IMPORTANT CHALLENGE
DEVELOPING YOUR COMPANY
Just think how much time you would waste using different languages ​​and means to communicate with your team.
Our solutions are robust, reliable and above all speak the same language.
A unique system designed and built entirely by ViVieb, that will grow in line with your company's requirements, it is the ideal solution to meet the challenges of today and anticipate those of tomorrow.
ANALYTICS READY
ANALYSIS AND PROVISIONING
ALL OUR APPLICATIONS ARE COMPATIBLE WITH COGNOS® AND READY TO INTERFACE WITH THE MOST ADVANCED FORECASTING PLATFORM.
Today, business intelligence means the ability to analyse the successes of the past and predict future trends.
When the variable is no longer the market but your product, its cost of production or the retail price, how can you predict the impact on the company and on business objectives?

ViVieb Insurance
STRATEGIC SOFTWARE FOR THE INSURANCE SECTOR.
Completely web based collaborative environment dedicated to the multi branch and multi market insurance industry. Flexible, modular and customizable, it meets the needs of both insurance companies and brokers.
VISIT THE DEDICATED SITE TO FIND OUT MORE!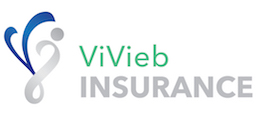 VIVIEB DATA PROTECTION
SOLUZIONI INTEGRATE PER RISPETTARE LE CONFORMITÀ RICHIESTE DAL REGOLAMENTO GENERALE EUROPEO SULLA PROTEZIONE DEI DATI (GDPR)
L'approccio multidisciplinare al GDPR di ViVieb permetterà alla vostra azienda di evitare sia le sanzioni previste dal nuovo eegolamento europeo, che le inevitabili ripercussioni sulla reputazione e sull'immagine aziendale.
ViVieb Data Protection: per essere conforme con il GDPR

WHY LIFERAY
CONSISTENCY AND STANDARDS
Liferay® is the only business solution based on open source software that allows extreme customization of features and offers the best quality/price ratio in its field.
A large development community ensures the platform is continually updated and makes your company's investment work for you.
WE ARE LIFERAY EXPERTS AND CARRY OUT
TRAINING, CONSULTING, CRITICAL OPERATIONS,
DEVELOPMENT AND CUSTOM PROJECTS.
DON'T YOU KNOW ABOUT THE POTENTIAL OF LIFERAY?
WHY ATLASSIAN
AGILE METHODOLOGY
Atlassian® is a fully integrated suite of applications to support business activities using the Agile methodology.
ViVieb uses Atlassian for all software production activities, from the engineering phase, through implementation, to testing and production of documents.
WE ARE OFFICIALLY RECOGNIZED ATLASSIAN EXPERTS AND CARRY OUT
TRAINING, CONSULTING AND LICENCE SALES.
DON'T YOU KNOW ABOUT THE POTENTIAL OF ATLASSIAN?
WHY UXD
User Experience Design
User Experience Design includes all aspects of the interaction between the company and user, with its products and services. We create digital projects providing users with a unique experience that guarantees customer retention.
DON'T YOU KNOW ABOUT THE POTENTIAL OF UXD?