descrizione servizio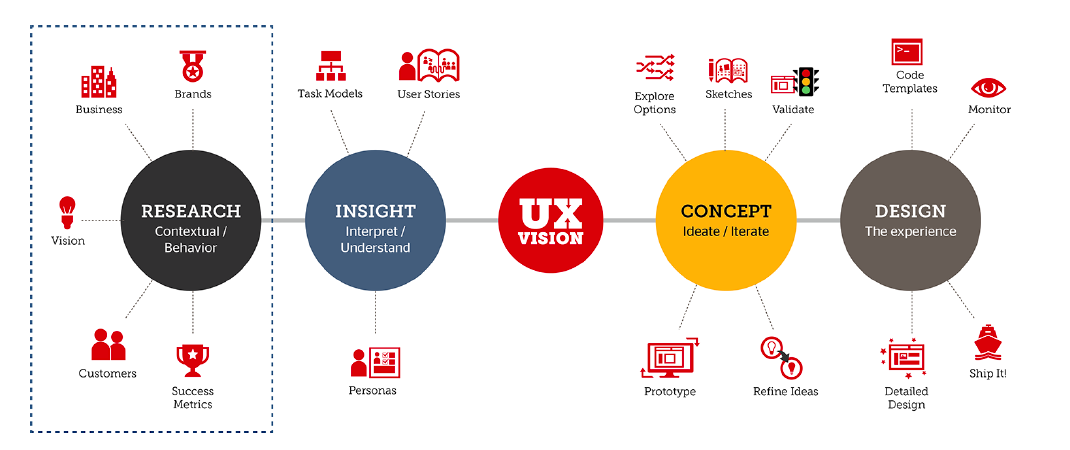 Image Credit: Killer UX Design by Sitepoint
UX DESIGN: WE DESIGN A CUSTOMIZED USER EXPERIENCE
User Experience Design includes all aspects of the interaction between the company and user, with its products and services. We create digital projects providing users with a unique experience that guarantees customer retention.
User Experience (or UX) means how a person feels when using a product, system or service.
User Experience is about how individual users feel about the usefulness, ease of use and efficiency of the system; this is then connected to the experience, the emotional aspect and the meaning and value attached to owning a product and interacting with it.
The primary purpose of User Experience is to enable users to have a positive experience.
The activities of User Experience Design are focused on understanding people's experiences before, during and after the interaction between them and an application, a site, a service.
Knowledge obtained from these investigations allow a strategy to be drawn up to offer a robust and effective solution.
User Experience Design is almost invisible and is made up of a very wide and complex range of activities.
WHY INVEST IN USER EXPERIENCE DESIGN
Reducing the time and cost of development due to changes in the requirements through prototyping and simplification;
reduction of features means lower maintenance costs;
increased productivity and action of software products and services;
reduced training and support costs;
increased perception of quality and increased sales;
increased satisfaction for the end user.
RETURN ON INVESTMENT
the average ROI adopting usability tests with users and UX Design techniques measured over a significant sample of web projects by the N/N group is:
+ 87% Sales and conversions
+ 96% Traffic and visitors
+ 119% User productivity
+ 223% Use of specific functionalities
Source: Nielsen Norman Group
ViVieb provides advice based on best practices for the design of interaction and user interface studies to help your company select the most appropriate technological solutions to handle inquiries from potential customers.
#ux #uxdesign #userexperience